You are here
GBIF Germany: Plants, Algae & Protists

Deutsche Version




Responsible Institute:
Botanic Garden and Botanical Museum Berlin
Contact
Prof. Dr. Walter Berendsohn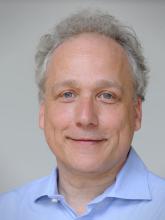 GBIF-D Coordination Team, Botany
w.berendsohn[at]bgbm.org
Botanic Garden and Botanical Museum Berlin-Dahlem,
Freie Universität Berlin, Königin-Luise-Straße 6-8, D-14195 Berlin
Dr. Regine Jahn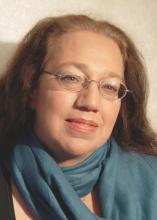 GBIF-D Coordination Team, Algae and Protists
r.jahn[at]bgbm.org
Botanic Garden and Botanical Museum Berlin-Dahlem,
Freie Universität Berlin, Königin-Luise-Straße 6-8, D-14195 Berlin
Description
The Botanical Node of GBIF Germany is committed to provide free and open access to biodiversity data for use in science, teaching, learning, and the management of natural resources. Its aim is to establish a comprehensive virtual collection of botanical biodiversity data, comprising herbarium specimen, data of living organisms in botanical gardens, and data from field observations.
The German Botanical Node covers seed plants, ferns, and mosses and also includes algae and protists, while lichens, fungi and myxomycetes are covered by the German Mycology node located at the Botanische Staatssammlung München.
GBIF-D offers data access via data portals with different functionalities. All data are also offered via the international GBIF Portal: http://www.gbif.org.
By the end of the funded project period (april 2014), more than 6.5 million botanical records (incl. more than 130,000 images) were delivered to the GBIF network. The BGBM will continue to maintain the Botanical Node. Up to date statistics on data providers and data provision is given on the GBIF-D Statistics page.
The Botanical Node of Germany will primarily focus on improvements in the efficiency of herbarium digitizations and a better integration of botanical data from monitoring activities into the GBIF network. It will also put greater emphasis on the inclusion of microscopic organisms.
Federal Ministry of Education and Research (BMBF) grant 01 LI 1001 A: Joint research project "GBIF-D: Kompetenzzentren innovativer Datenmobilisierung" December 2010 - April 2014.
[02.04.2017]